Back to all posts
Posted on
Year End Message to Hay Lakes Community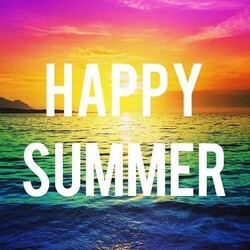 Greetings Hay Lakes Family!
The staff here at Hay Lakes School wants to wish everyone a very happy, restful, and safe summer!  We hope that you have many adventures and that you get to enjoy the outdoors and family time.  We look forward to seeing all of our returning students and all of our new students in September.  
We want to also take a moment to say a fond farewell to Mr. Klassen who is heading to École Charlie Killam in the fall. We thank Mr. Klassen for everything that he has done for Hay Lakes this year.  
Also leaving us this year is Mrs. Calvin.  We greatly appreciate everything she has done for our school for the last four years, and we wish her continued success at New Norway School. 
We would like to welcome Mr. Lloyd MacKenzie, who will be taking on the role of Principal for the coming school year.  We are very excited to have him be part of the Hay Lakes School. 
Our offices will be closed for the summer, but administrative staff will be back on August 30th.  If you have any questions during the summer, please do not hesitate to reach out to school administrators.  
Take care, everyone,
Hay Lakes Staff