Back to all posts
Posted on
Update from the school!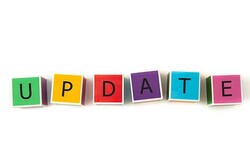 Hello Hay Lakes families!
We've got a few events coming up over the next week or so that of which we wanted to make you aware. 
Tomorrow, our Senior Girls will be heading to Consort to compete in their Zone playoffs.  We are encouraging all students to wear school colors (black and orange) to show their support for our team!
Next Tuesday, March 14th, our Gr. 12 class is hosting a Cake Walk at lunchtime to fundraise for their celebration at the end of the year.  Much like musical chairs, students can pay $1 to enter a round to try and win a cake.  Students can enter into more than one round, so bring some pocket change and test your luck to win a cake. 
Next Friday is March 17th, Saint Patrick's day! Students are encouraged to wear green on that day!  And to wind up our Battle of the Books, on the 24th students are encouraged to wear their pjs to school!
On the hot lunch front, tomorrow is hot dog day! Next Wednesday is Perogies and Kolbassa from Let's Eat Catering, the deadline to order is Sunday at midnight.  And on March 24th, we will be having another Panago Pizza Day.  The last day to order will be March 21st at midnight. 
Have a great day everyone!