Back to all posts
Posted on
Hot dog, milk orders, hot lunches and school fees!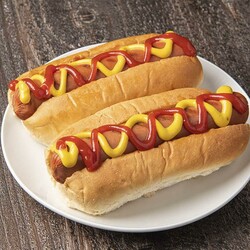 Happy Friday!
We are very excited to announce the return of our hot lunch and milk program!
Starting next Tuesday, students with a milk card will be able to get milk with their lunches.  A milk card will cost $12.50 for 10 cartons of milk.  There is no difference in price for chocolate or white milk.  If a student has a milk card, they will let their teacher know in the morning that they would like milk with their lunch and it will be delivered to them.  
On Friday, December 2nd, members of our School Council will be hosting the first hot dog Friday of the year!  A hot dog card will also cost $12.50 for 10 hot dogs.  The process for ordering hot dogs will be the same, teachers will take the orders in the morning and they will be delivered at lunch time.  
On Friday, December 16th, our School Council has organized a pizza Hot Lunch from Panago.  The cut-off to order for this hot lunch is midnight on December 7th. 
For all of these items, to order, parents need to go to their online fee payment account (here's the link for you!) and select and pay for what they would like to order.  The office will then let teachers know that students have a milk or hot dog card, and the hot lunch on the 16th with be delivered directly to them. 
Also next week, we will be sending out letters to parents with a summary of their outstanding fees for the school year.  Those fees can be paid using the same link as the one used for hot lunches. 
If you have any questions, do not hesitate to reach out to the school for help.
We hope that everyone has a fantastic weekend!
Mr. MacKenzie - Principal
Ms. Koleba - Assistant Principal