Back to all posts
Posted on
Halloween Happenings!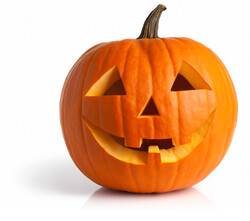 Halloween Happenings on October 31st, 2022
We are excited to announce the return of a Hay Lakes School tradition - Pumpkin Carving!
Each grade 1-6 student is asked to bring a pumpkin to school.  Students will be paired with students from other grades and together they will carve a pumpkin!  Please keep in mind as you choose your pumpkin that if you need to send it on the bus, it must be of the size that your child can carry on his or her own and it needs to be put in a carrying bag.

Important times for the day:
10:15-11:30 - Whole school pumpkin carving
11:50-12:20 - We ask that students bring their costumes to school as time will be given after students eat their lunches, to change into their costumes.  Parents are welcome to come in and help their children if needed. 
12:45 - Our HLS community is invited to be entertained by the 2022 Halloween Costume Parade.  For your viewing pleasure, chairs will be set up in the gymnasium for you to sit and enjoy our parade. 
2:00 - 3:00 - Grade 1-6 Halloween Dance in the gym 
Please note: All HLS Halloween activities are optional and participation is an individual family's decision.